The beaches of Thailand are undoubtedly some of the best in southeast Asia. Phuket as its principal island destination has some of the most sought after. Not sure which sandy shoreline is for you? From families to young backpackers, there's a beach for everyone.
Patong: The "Party" Beach
Young travellers head to this hotspot to see and be seen, meet and be met. This is where all the craziness happens: party until the sun goes down and comes back up again.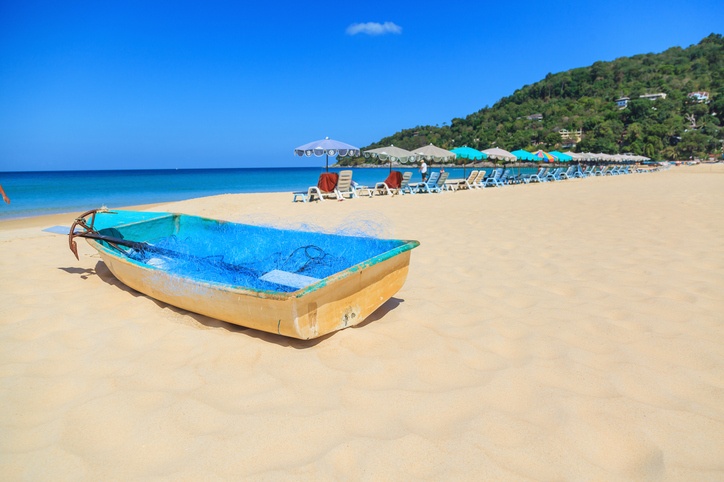 Karon: The "Family" Beach
Popular with families, this long stretch of white sand is calm and beautiful during the high season and is a popular place to relax and build sandcastles. But be weary of wild seas and strong currents during the low season (mid-May to October).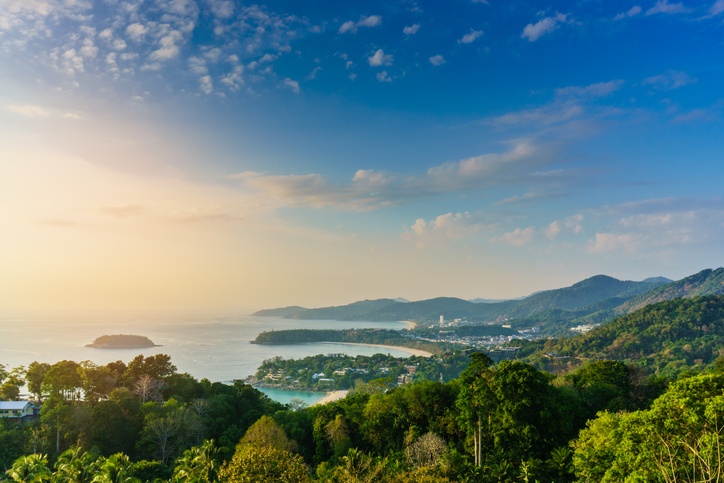 Kata: The "Activity" Beach
If you're a fan of watersports, this is the place to be. Low season brings decent waves, warm water and a sandy bottom – perfect for surf experts or first-timers. Rent surfboards or watersport gear on the shore; head to the Reggae bar at the far south end for afternoon lounging post-activity or indulge in gourmet fare at the Boathouse and Rekata Beach Club.
Nai Harn: The "Expat Favourite"
Find this expat and local favourite tucked between grassy hills and tiny islands. A destination with all the food, hotels and shops you need for a great day, it still holds pretty well to its original feel and is more laid back than west coast touristy spots. The protected bay offers great anchorage for sailing boats and luxury yachts.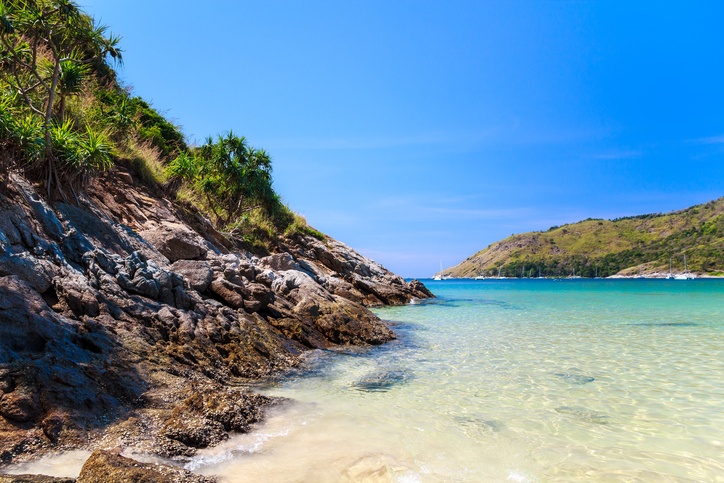 Rawai: The " Working" Beach
There's no swimming here. This is where travellers can find local long tails for hire: get them to take you to nearby islands such as Raya and Coral – a local fisherman's village with casual seafood restaurants dishing out local fare.
Surin: The "Has Been" Beach
Up until recently, Surin was the site of the swankiest beach clubs on Phuket. Unfortunately, it was torn down by the army due to lack of permits at establishments amongst other reasons.The beach itself is of course still there and is probably the nicest in the central part of the island.
Kamala: The "New Hotspot" Beach
This is the new night spot. Head here for good times at Café Del Mar and HQ Beach Club near the end (where Skyla's beach shack used to be). During high season, find clear waters and a nice amount of beach with dining and shops.
Leam Singh: The "Sneak Away" Beach
"Leam" is Thai for "cape" – and the name is surely fitting. This 150-metre beach is situated under a steep promontory on the west coast of Phuket, tucked between Kamala and Surin beaches in a hidden bay. It gives a feeling of a "secret beach" with its surrounding by palm trees and giant boulders.
Bang Tao: The "Long Walk along the Beach, Beach"
At 5 km long, this gentle crescent shaped beach is perfect for a long walk or run (with several swims in between). The south end of the beach has become more developed in recent years, but as you move north it gets very quiet.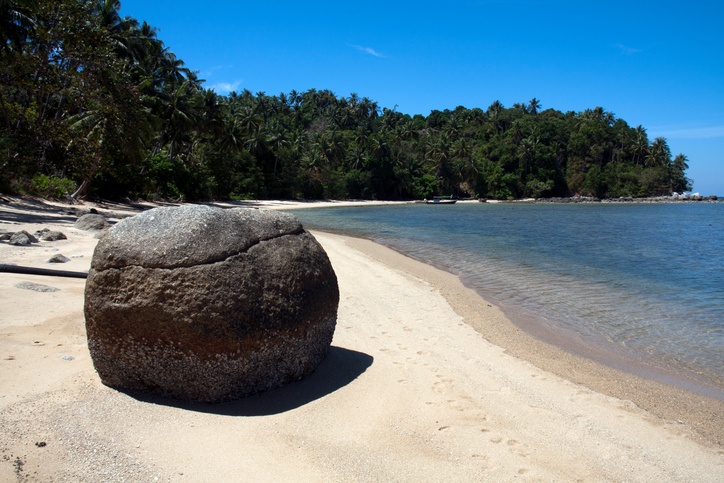 Na Thon: The "Thong and a Vodka
"
Beach
A lovely stretch of beach known for its picture-perfect sunsets. There has been an influx of tourists in recent years, but is still worth a visit if you're near this part of the island.
Nai Lang: The "Kitesurfing Beach"
A quiet beach towards the north end of the island, this is the local kitesurfing "hotspot" (during the windy season of June through September). It has a beautiful shallow lagoon protected by a reef and is a great place to watch the planes fly into Phuket International Airport. Grab local seafood on the beach without the crowds.
Mai Khao: The "Only One on the Beach, Beach"
This long stretch of soft white sand is no longer completely uninhabited, but there are certainly still many stretches of beach where you'll likely have it almost all to yourself. It is located at the far north tip of the island and is about an hour drive from popular accommodations, but is worth the trek for miles of deserted shoreline.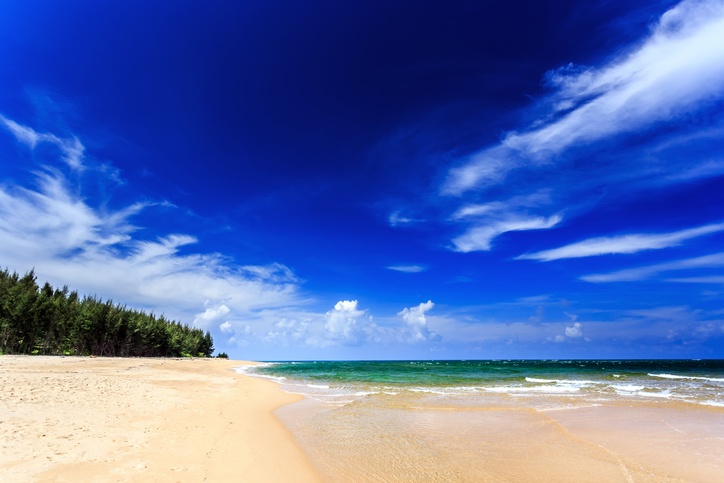 Travellers come from all over the world to experience the blue tranquil waters and picturesque beauty that is Phuket. Whether you're yearning to take a dip in the Andaman Sea, kayak, swim or walk the sand, let this be your guide to experiencing the best beaches on this little island.
Ready to get trip planning? Get in touch today to speak with a travel specialist and start making those beach dreams a reality!
For more destination inspiration, explore our Discover page!
---
Enjoy your travels!
From the GLP team