The enchantment of Hong Kong is undeniable: city wonders, a glimmering harbour, and upbeat energy fill the city. Just over 700 kilometres across the East China Sea in Taiwan lies an otherworldly landscape of mountain villages, rushing rivers, and Confucius temples. From cuisine to landscapes, here's what you can expect with a visit to Hong Kong or Taiwan. Why not just make it both?
1. Cuisine
Hong Kong: Dim Sum + World-Class Restaurants
Hong Kong is considered one of the top culinary destinations in Asia, its world-famous dim sum and long list of Michelin-starred restaurants–61 to be exact–earning a reputation as a foodie's paradise. As a former British colony, Western influences in Hong Kong are still very much present. The result: a multitude of cuisines, restaurants, and food stalls.
Dim sum, which is mainly influenced by Cantonese cuisine of the 1920s, provides mind-boggling variety with nearly 2,000 dishes ranging from shrimp dumplings to braised chicken feet, while talented chefs, rooftop restaurants, and fine dining establishments provide elegant, gourmet experiences.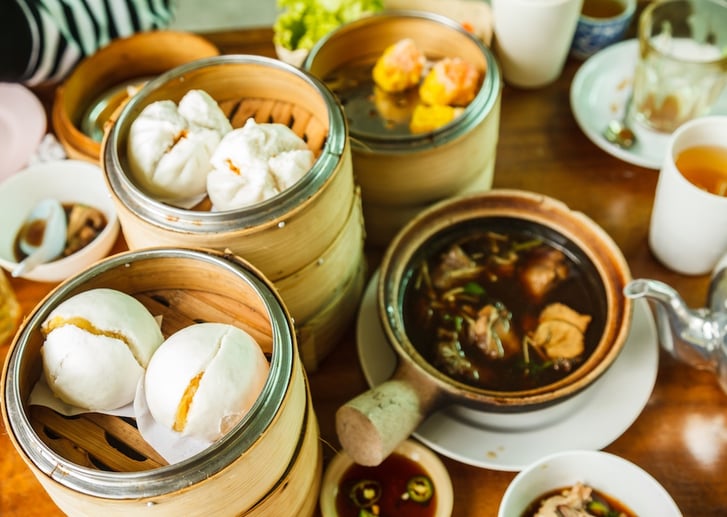 Taiwan: Street Food
Taiwan's culinary scene, spearheaded by its reputable title as one of the most exciting street food destinations in the world, is exploding. Award-winning chefs, newly-designed interiors, and seasonal menus showcasing the island's vibrant produce and local flavours are leading Taiwan into the spotlight. But it's the country's epic street food and night markets that are drawing seasoned foodies from around the globe.
Every night, Taiwanese locals head to one of the many food stalls or night markets for cheap snacks known as xiaochi. Think, braised pork rice, stinky tofu, oyster omelet, grilled skewers, beef noodle, milk fish, and pan-fried buns.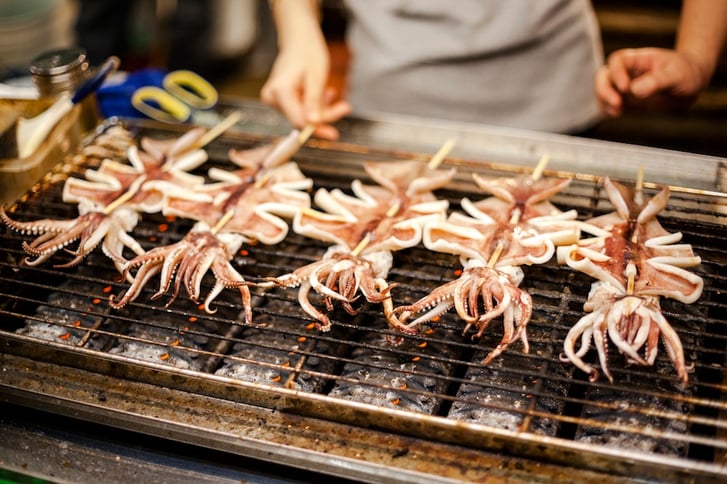 Find it at both: Extraordinary Local Cuisine

Hong Kong's list of local foods is staggering, from thousands of yum cha plates to an array of delicacies. Popular dishes include: char siu, fish balls, wonton noodles, egg tarts, pineapple buns, roast goose, congee, lo mai gai, claypot rice, and milk tea. Taiwan's local flavours are inextricably linked with its heritage: Chinese, Japanese, Dutch, Spanish, and Portuguese influences are prevalent in xiaochi.
2. Shopping
Hong Kong: Bespoke Tailors + High-Fashion Boutiques + Antiques
Bespoke tailors, designer brands, shopping malls, outdoor markets. Hong Kong easily deserves the title as the world's shopping mecca. Want a tailor-made suit? Interested in finding the latest trends? Looking for colourful Chinese antiques? Hong Kong has it all.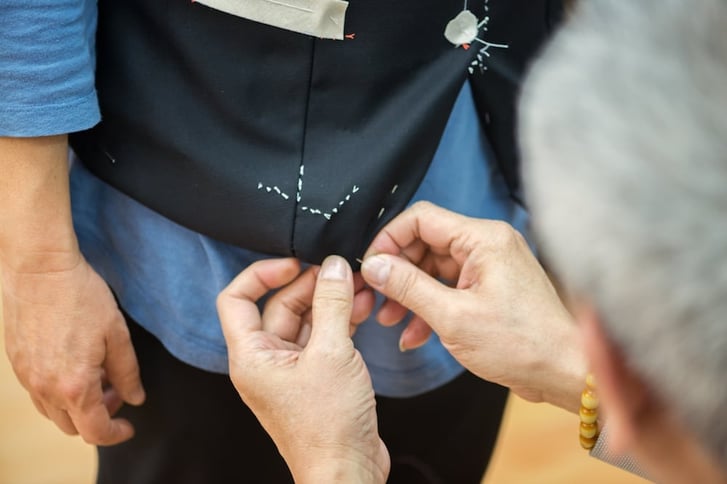 Taiwan: Night Markets
Taiwanese night markets are an experience not to be missed, where eating and shopping go hand-in-hand. At Shilin Night Market in Taipei, the massive food hall spills over to the streets with over 500 stores to choose from.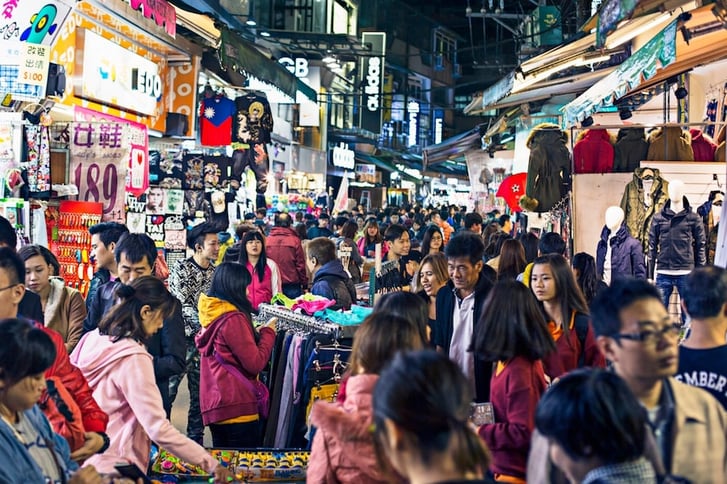 Find it at both: Bargain Shopping
Some believe Hong Kong's reputation as a bargain hunter's paradise is a thing of the past. But if you shop from small stores and markets where haggling is acceptable, good deals can still be found. Known as a destination for cheap electronics, Taiwan is a bargain shopper's dream: night markets, knock-off goods, and underground shopping bazaars.
3. Nightlife
Hong Kong: Rooftop Bars + Karaoke
Hong Kong's nightlife is as diverse as its cuisine, from swanky rooftop bars and hotel parties to lively pubs and underground bars. Whether it's sipping on a cocktail with views of the skyline, indulging in local culture at a karaoke bar, or mingling with artists at a local watering hole, Hong Kong provides a vibrant nightlife scene.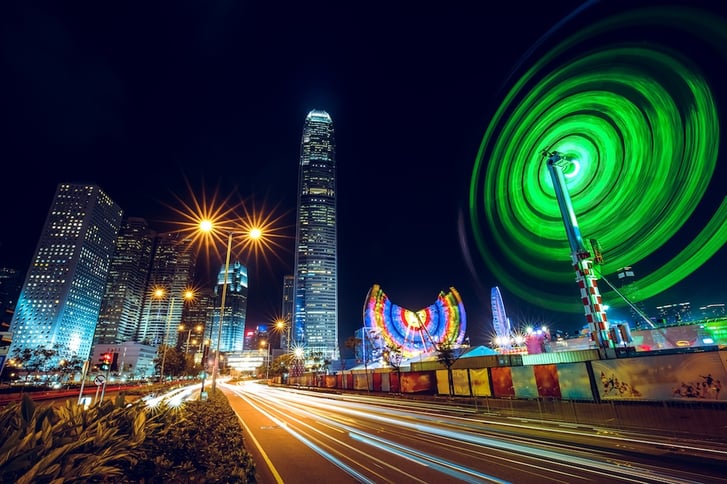 Taiwan: Nightclubs

In Taiwan, most restaurants, shops, and bookstores are open as late as midnight–some 24 hours a day–in congruence with the institution of the night market. Known as the island that never sleeps, bars, pubs, and nightclubs can be found in abundance. For the liveliest scene, head to Taipei.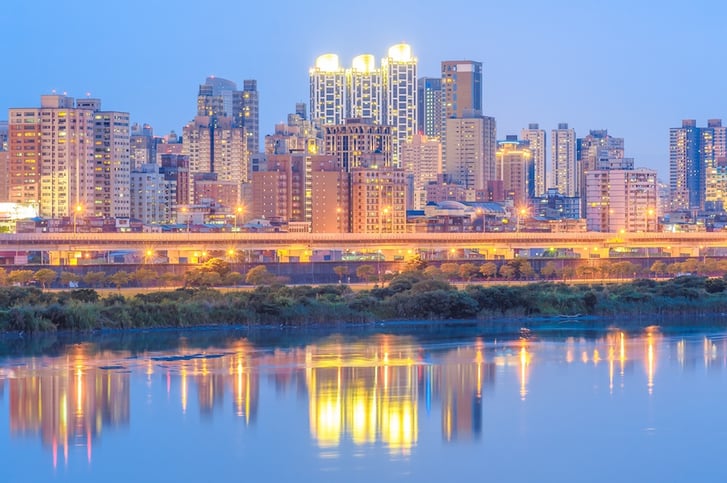 Find it at both: Festivals
Hong Kong and Taiwan are dedicated to celebrating ancient festivals and traditions. No matter the season–from Chinese New Year to Lantern Festival–there are always festivities to be had.
4. Scenery
Hong Kong: Harbour + Neon Lights
At sunset Hong Kong puts on the glitz, its bright lights shimmering across the harbour. See ships sail across the waters of Victoria Harbour with one of the world's most beautiful skylines as a backdrop.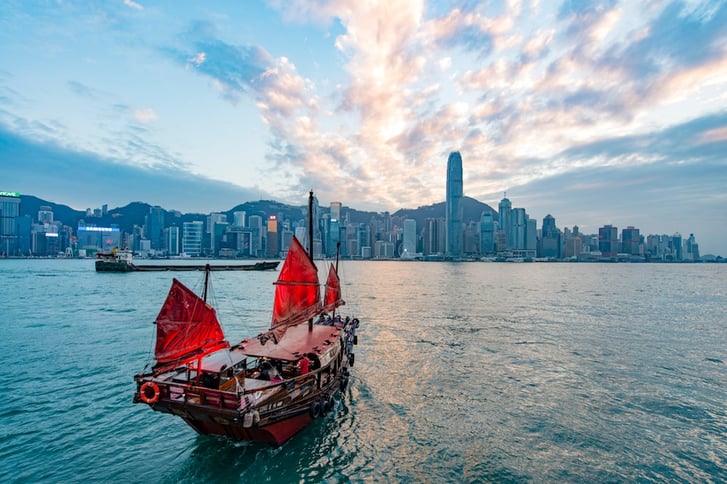 Taiwan: Lush Mountains
The scenery of this mountainous island is astounding, a must-visit for nature lovers and outdoor enthusiasts. Taiwan's landscapes–rivers, cliffs, gorges, lush green hills–is supplemented with ancient temples and centuries-old villages. The coastline, which is marked by unspoiled wilderness, is a tranquil escape from the buzzing streets of Taipei.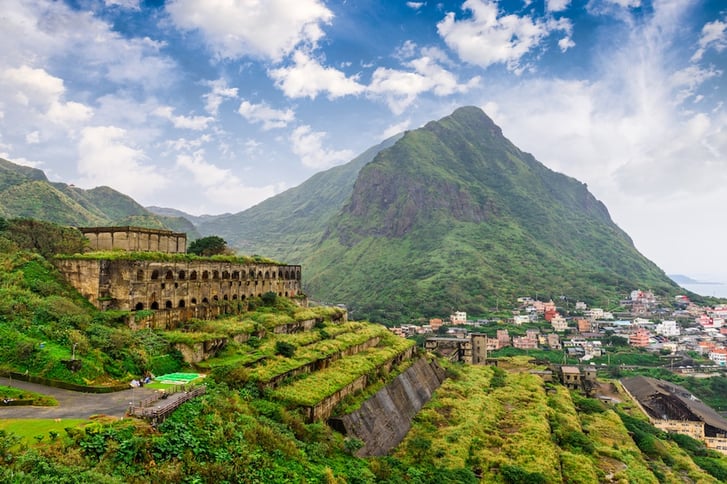 Find it at both: Skyscrapers + Temples + Verdant Landscapes
Just outside the city, Hong Kong offers peaceful scenery of misty hilltops, temples, and clusters of islands. Taipei's modern architecture and burgeoning design scene has become the city's trademark. Journey outside its peripheral, and find verdant landscapes and Confucius temples.
5. Culture
Hong Kong: Buddhism
The population of Hong Kong mostly includes Cantonese, British, Jewish, Shanghainese, and Indians. Buddhism is the major religion, and greatly influences the culture of the city including education, organizations, and activities.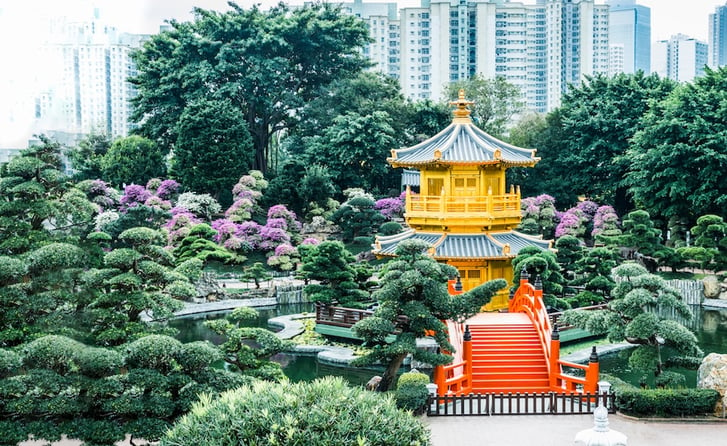 Taiwan: Confucianism
Taiwan's long history has developed a unique and varied culture, its customs and traditions mostly influenced by aboriginal cultures and Chinese Confucianism. Confucianism isn't just a religious philosophy; it's a set of social, political, and moral beliefs. Sacrifices, religious rites, and mourning ceremonies are expected to be seen.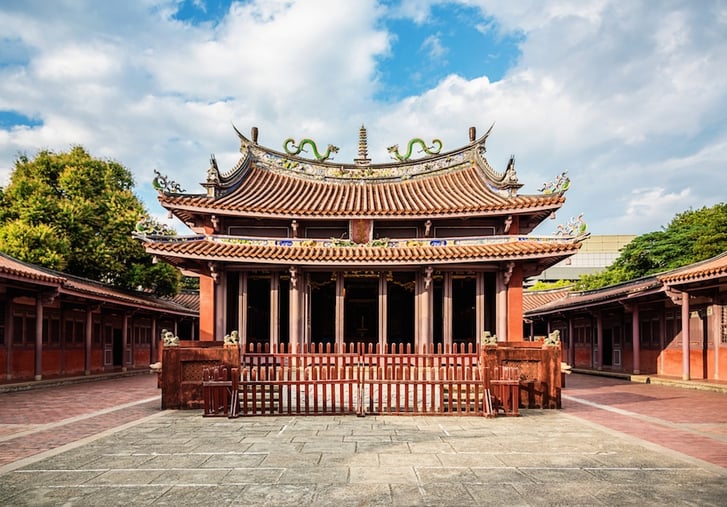 Find it at both: Multiculturalism + Collectivity & Family Solidarity
The customs and traditions that make up the cultures in Hong Kong & Taiwan are a reflection of their long histories: political reform, Imperial rule, and centuries of tangled tales led to a multifaceted heritage. The concepts of collectivity and family solidarity inevitably carry significant weight in Hong Kong and Taiwanese culture.
---
Why not discover Hong Kong and Taiwan in person? Uncover the hidden gems of Hong Kong & Taiwan on a guided local's tour of the city.
For more destination inspiration, explore our Discover page: from Bangkok and Phuket to Myanmar and Singapore.
---
Enjoy your travels!
From the GLP team
Supported by the Hong Kong Tourism Board and the Taiwan Tourism Bureau.